The World's Shortest Throw 3-Chip DLP™ Projector Lens
By mounting an D75LE90 Ultra Short Throw lens onto a Panasonic 3-Chip DLP™ projector*, throw distances are reduced by as much as 60 % (approximately) in comparison with the ET-D75LE50 Short Throw Lens. The huge space lets users exploit the high brightness and picture quality offered by 3-Chip DLP™ Panasonic projectors in spaces where limitations previously existed.
Fit an ET-D75LE90 lens onto one of our 3-Chip DLP™ projectors and produce a 200-inch-diagonal image at a distance of just 1.6 m (approximately).
Screen sizes of up to 600 inches diagonal are supported. Exclusive technology inside these lenses opens up new possibilities for imaginative visual presentations.
The D75LE90 Ultra Short Throw Lens makes it possible to install large projectors in small spaces and employ them in applications where conventional projection is limited. New opportunities arise for digital signage, use in retail spaces, public exhibitions, and more.
---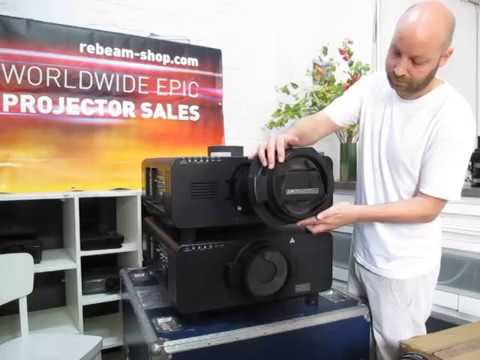 THROW RATIO
0.36:1 (WUXGA / FullHD)
0.39:1 (SXGA+)
0.40:1 (WXGA)
F-VALUE
FOCAL LENGHT (f)
3.05-15.24 m (120-600 Inches)
LENS SHIFT
PT-RZ12K/DZ21K/DZ21K2/DZ13K/DZ10K

Vertical shift - up: 5%, down: 0%
Horizontal shift - left: 6%, right: 6%

PT-DZ16K/DZ16K2

Vertical shift - up: 13%, down: 0%
Horizontal shift - left: 12%, right: 14%

PT-DW17K/DW17K2/DW11K

Vertical shift - up: 18%, down: 0%
Horizontal shift - left: 13%, right: 27%
APPLICABLE PROJECTORS
All Panasonic 3-CHIP-DLP™-Projectors:
WUXGA PROJECTORS (16:10)

PT-DZ21K2
PT-DZ21K
PT-DZ12000
PT-DZ8700
PT-DZ110X
u.A
SXGA+ PROJECTORS (4:3)

PT-D12000
PT-D10000
PT-D7700
PT-D7600
PT-D7500
PT-DS20K
PT-DS8500
PT-DS100X
u.A.
WXGA PROJECTORS (16:9)

PT-DW7000
PT-DW100
PT-DW17K
PT-DW8300
PT-DW90X
u.A.
WEIGHT
---
Lexicon
IMAGE RESOLUTION
Number of pixels of the width and height of an image: e. g. 1920 × 1080
With aspect ratio 4:3

VGA (Video Graphics Array) 640 × 480 Pixel
SVGA (Super Video Graphics Array) 800 × 600 Pixel

XGA (Extended Graphics Array) 1024 × 768 Pixel
SXGA+ ( Super Extended Graphics Array Plus) 1400 × 1050 Pixel
UXGA (Ultra Extended Graphics Array) 1600 × 1200 Pixel
With aspect ratio 5:4

SXGA (Super Extended Graphics Array)
With aspect ratio 16:9

HD 720 (HD) 1280 × 720 Pixel
WSXGA (Wide Super Extended Graphics Adapter) 1600 × 900 Pixel
FULL HD (2K. HD1080. 1080p) 1920 × 1080 Pixel
QWXGA (Quadruple Wide Extended Graphics Adapter) 2048 × 1152 Pixel
With aspect ratio 16:10

WXGA (Wide Extended Graphics Array) 1280 × 800 Pixel
WXGA+ (Wide Extended Graphics Array Plus) 1440 × 900 Pixel
WSXGA (Wide Super Extended Graphics Adapter) 1680 × 1050 Pixel
WUXGA (Wide Ultra Extended Graphics Array) 1920 × 1200 Pixel